ART MEETS FASHION
Exciting panel discussion
concluding the Gallery Weekend 2019 in Berlin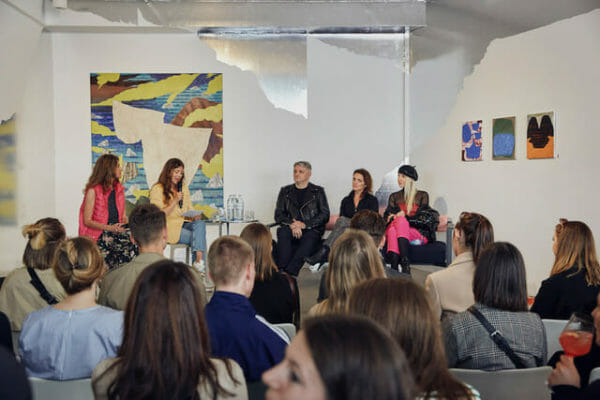 Last Sunday, 28.04.2019, the in|pact media Verlag with its format "art perspectives" and the Telekom Fashion Fusion invited to a top-class panel talk in the context of the Gallery Weekend:
Moderated by blogger Jessica Weiß (Journelles), Antje Hundhausen (Founder Fashion Fusion, Deutsche Telekom), Dirk Schönberger (Global Creative Officer MCM), Signe Pierce (Artist) and Einat Israeli (Co-Founder Keypod) discussed the current status quo and the future influence of technology on fashion, art and everyday life in front of around 200 invited guests at Oranienburger Str. 83 in Berlin.
All protagonists agreed that future technologies expand the space of creative expression in art and fashion and enrich our lives.
Two aspects are particularly important: support for sustainability issues and making everyday life easier.