The twelve finalists of the first Fashion Fusion Challenge were invited to attend the Fashion Fusion Lab: At the three-month practical workshop in Berlin, they had the opportunity to collaborate on and draw inspiration for the next generation of ground-breaking creations.
During the Lab, participants had access to all kinds of cutting-edge technology, such as 3D printers, laser-cutting machines and other high-tech devices required for developing their ideas. Fashion and technology professionals were also on hand to hold workshops and share their expert knowledge while also coaching the teams.
At the sensational Award Show during Berlin Fashion Week in January 2017, an expert jury selected three winning teams from among the twelve finalists of the Fashion Fusion Challenge.
And these were the winners: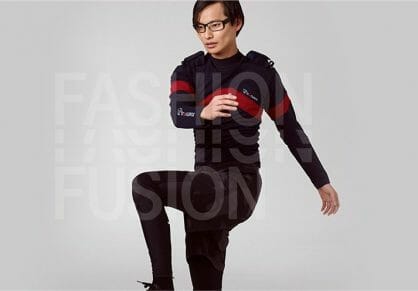 1. Price: TRAINWEAR
Category: Connected Devices & Accessories
Pure motivation − a virtual personal trainer integrated in sophisticated sportswear.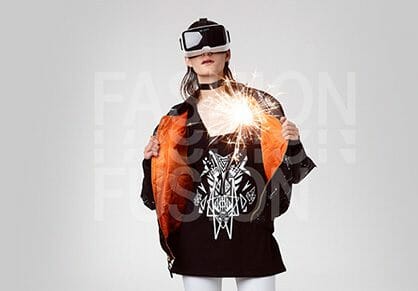 2. Price: MIMEME
Category: Smart Services
Fashion doesn't have to be physical! An augmented reality app creates fashion through digital projections.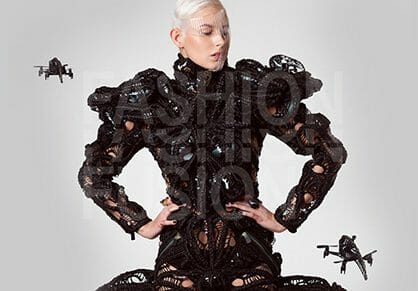 3. Price: TRANSWARM ENTITIES
Category: Digitally Enhanced Fashion
A fusion of 3D printing and drone technology culminates in a striking fashion performance.
TELEKOM FASHION FUSION 2017
TELEKOM FASHION FUSION 2017
TELEKOM FASHION FUSION 2017
TELEKOM FASHION FUSION 2017
TELEKOM FASHION FUSION 2017
TELEKOM FASHION FUSION 2017
TELEKOM FASHION FUSION 2017
TELEKOM FASHION FUSION 2017
TELEKOM FASHION FUSION 2017