#FASHIONTECH
BERLIN
JANUARY 2019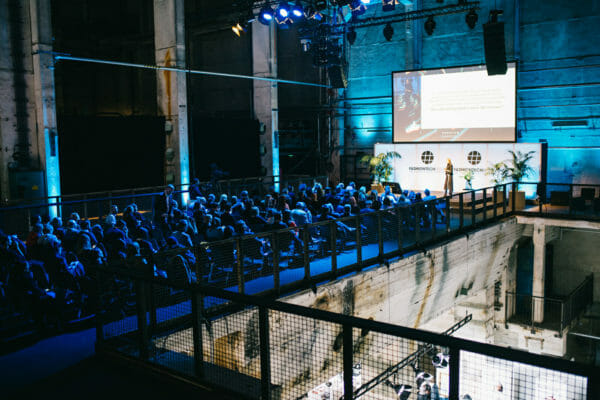 Telekom Fashion Fusion partnered with the 9th Edition of #FASHIONTECH, the leading conference on digital transformation, innovation and disruptive technologies. The central question was: "How to transform your organisation", which was broken down and discussed through four aspects: Leadership & Culture, Future of Work, Innovation & Technology and Customer Journey.
Several talks about these central aspects were part of the conference program. Reza Moussavian, SVP Digital & Innovation HR at Telekom, held an inspiring speech ("Collaboration is the new black") about the future of work. "Why organisations fail or succeed? Three things: transparency, balance of power, and inclusive vs. exclusive entities.", says Reza Moussavian.
Anyone interested in a closer look at how to transform their own organisation was able to find more in-depth approaches in the masterclasses, or got hands-on in the workshops. Amongst relevant fashion and tech professionals from all over the world Zsófi Lévai, one of Telekom Fashion Fashion's Winners from the last challenge, shared her expertise in an interactive masterclass called "Wear the future".
In the exhibition area, where also Telekom Fashion Fusion presented the latest developments in wearable technology, visitors could connect with speakers, industry insiders and entrepreneurs to foster business connections, meet potential business partners and generate new business leads.
#FASHIONTECH BERLIN JANUARY 2019
#FASHIONTECH BERLIN JANUARY 2019
#FASHIONTECH BERLIN JANUARY 2019