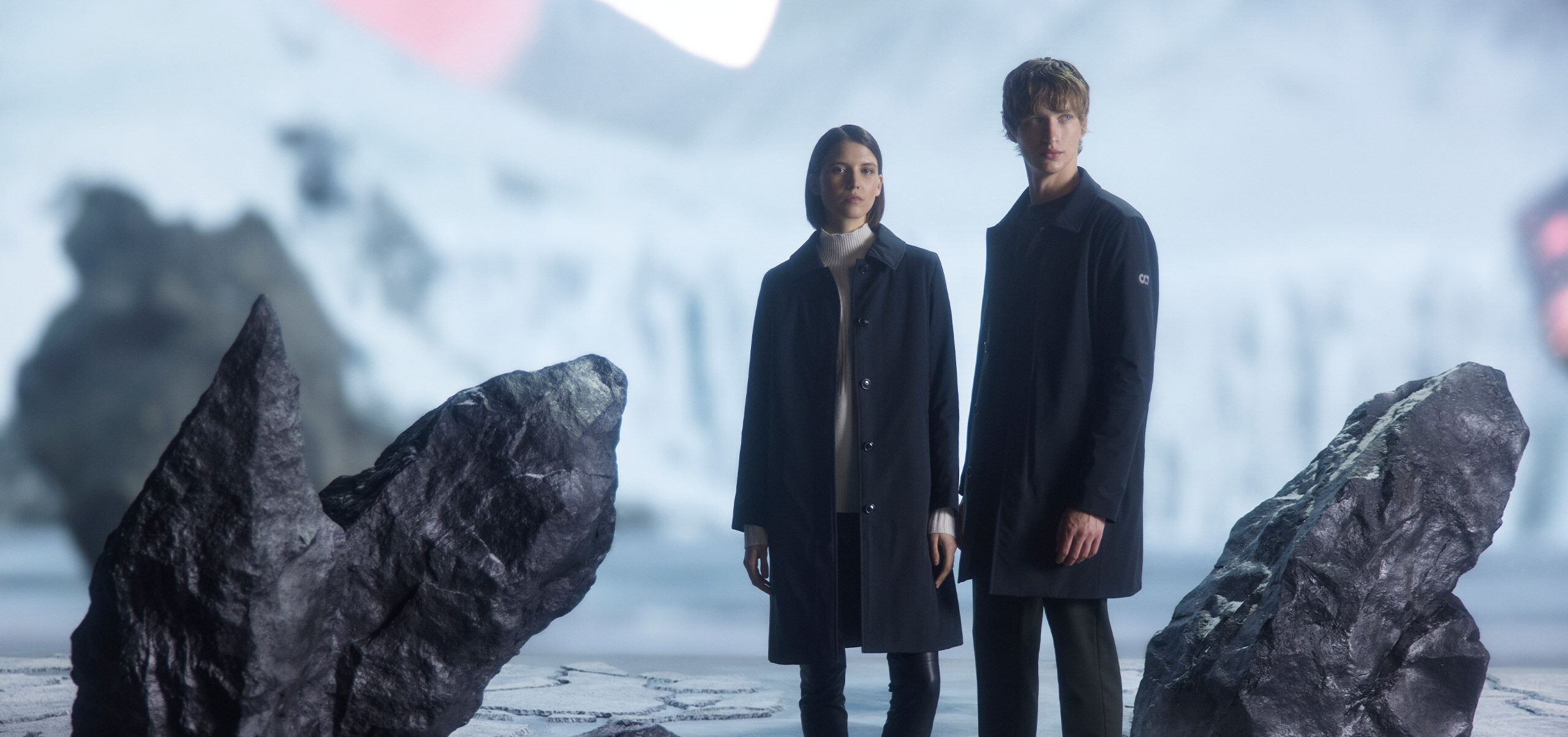 Heatable
Capsule
Collection
2.0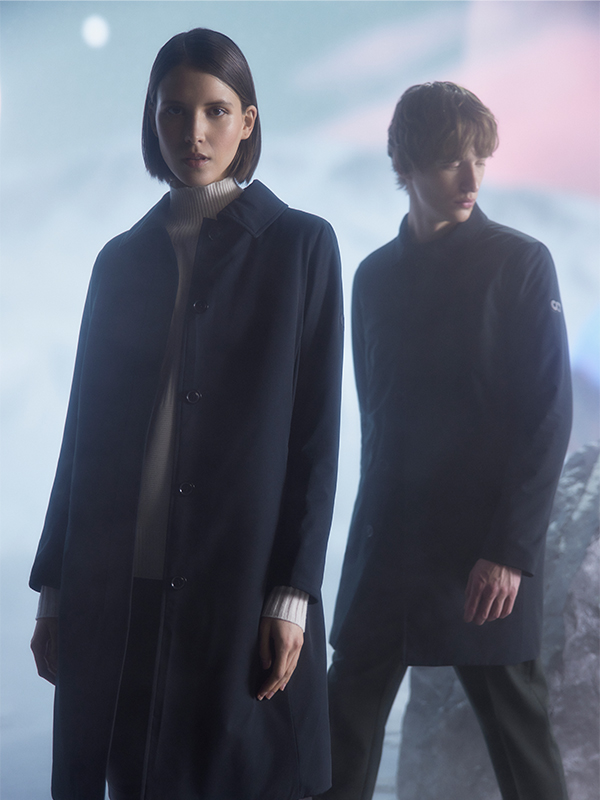 HCC 2.0
A SMART ALLIANCE AGAINST THE COLD
After the successful launch of the Heatable Capsule Collection (HCC) in 2020, Deutsche Telekom is continuing its cooperation with AlphaTauri and Schoeller Textil AG. With the Autumn/Winter 2023 collection, the Smart Fashion series was expanded to include two more heatable styles: trench coats for women and men and a unisex commuter jacket. Both styles can be heated to the desired comfort temperature at the touch of a button or via app. The upgrade of the app by Deutsche Telekom now also makes it possible to use all features on the Apple Watch. The Heatable Capsule Collection impressively demonstrates how contemporary and stylish products can be created by combining fashion and innovative technology.
The apparel is cross-seasonal, suitable for all cooler types of weather, and practical when traveling, hiking or for other sports. The Heatable Capsule Collection was created as part of Deutsche Telekom's Fashion Fusion Programme.
Shop Now
The Launch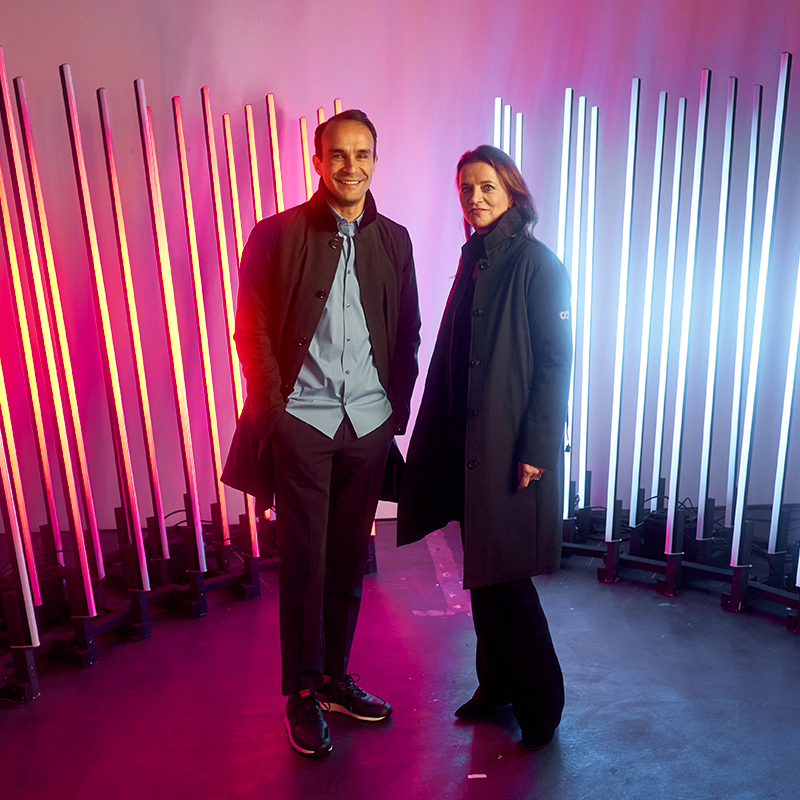 THE LAUNCH
On 30 September 2022, the launch of the Heatable Capsule Collection 2.0 was celebrated at a cocktail event at Berlin's Nella Beljan Gallery with over 60 guests and musical accompaniment by DJane Kristin Velvet. A special light installation by artist Max Dickhaus impressively set the scene for the styles.
THE COLLECTION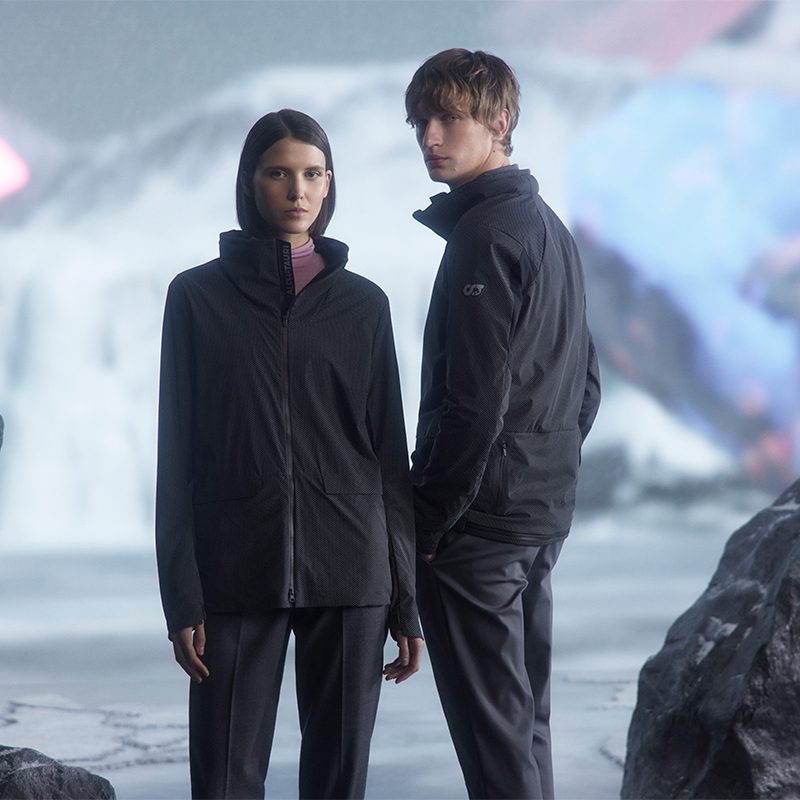 THE COLLECTION
The trench coat is an elegant, single-breasted coat with a concealed button placket, available in black with versions for men and women. It consists of a water-repellent functional material which is produced with an insulating corkshell coating on the inside. It ensures that only a small amount of the heat stored in the Lavalan wool padding escapes to the outside. The dark gray Commuter Jacket is unisex and has practical features such as a stowable hood, a foldable bike skirt (splash guard), a jersey back pocket and elongated, ergonomically shaped cuffs. The Commuter Jacket is also fully reflective for better visibility in the dark.
THE FUNCTION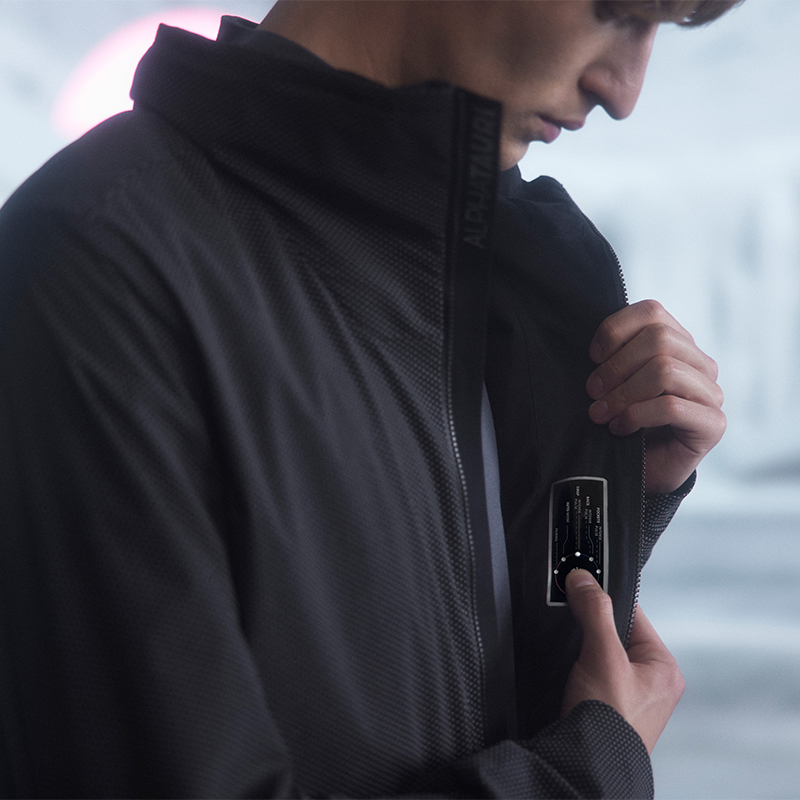 THE FUNCTION
The HCC styles have heated zones that can be activated and controlled at the push of a button or via a smartphone app (Android and iOS). These zones are located in the two front pockets and in the right and left sections of the back. Compared to the previous HCC 1.0, the app has been further developed so that in addition to the existing ``Pulse`` and ``Intense`` heating functions, a target temperature can now also be set (e.g. 22 °C), which can then be automatically maintained and saved. With the swap mode there is also an additional heating zone control, in which the pockets and the back areas are heated alternately.